You are our top Priority — :
COVID-19 update and cancellation policy for your benefit.
|
Certified COVID-19 Hygiene and Safety Standard by the Ministry of Health of Thailand


Activities
We offer you every opportunity to relax but when you hanker after a bit of activity and creativity we still have plenty to offer, on land and on or under the water. Revel in the calm of the Activities Pavilion or get up close and personal with our sea. Either way we are sure you will find something to stimulate and satisfy you.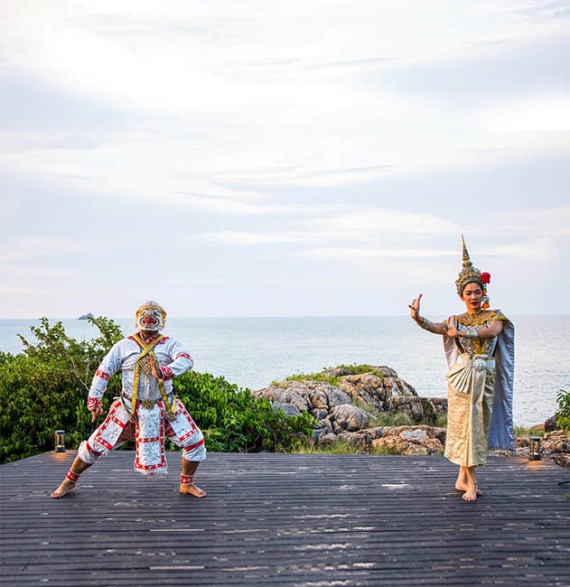 Thai Dance
(Ram Thai)
Private Class
Experience the grace and beauty of traditional Thai dance in traditional Thai dress (select from Hanuman or Nang Benyakai costume)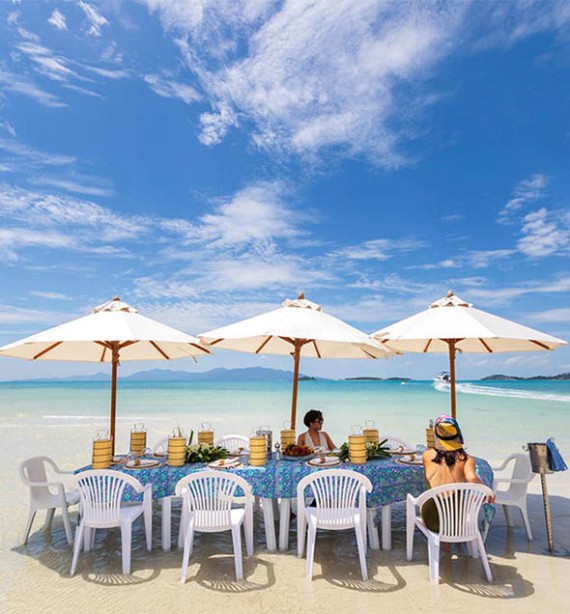 FEET IN
THE SEA PICNIC
Enjoy a luxury picnic seated at the beach while the wavelets lap soothingly at your ankles.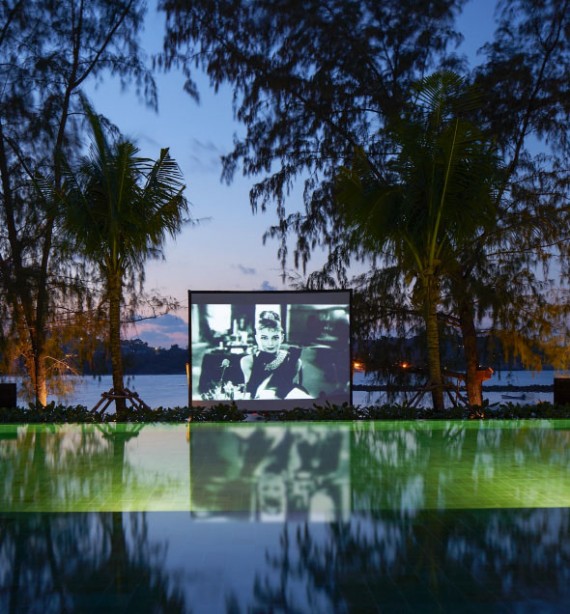 MOONLIGHT CINEMA
Sit back and relax around the pool or in one of our floating pool chairs while watching one of the classics from the Golden Age of Hollywood. Drinks and snacks available. This entertainment is available free but please reserve your seats in advance at our Reception.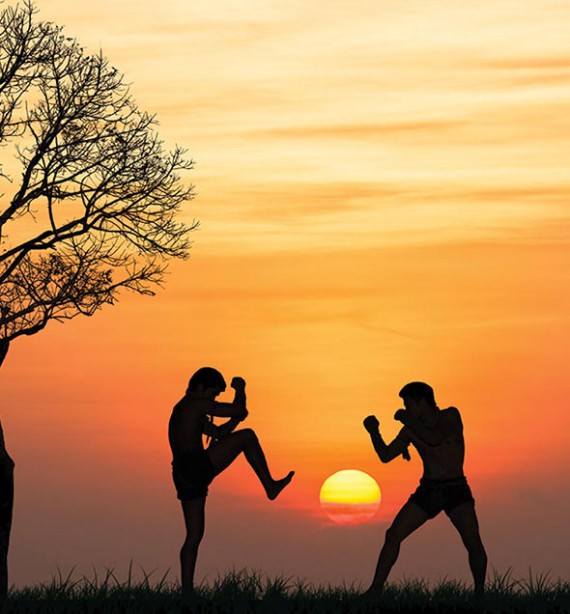 PRIVATE THAI BOXING
Kick up a healthy glow with some strenuous training in Muay Thai. Learn the precision and control that goes with speed and strength.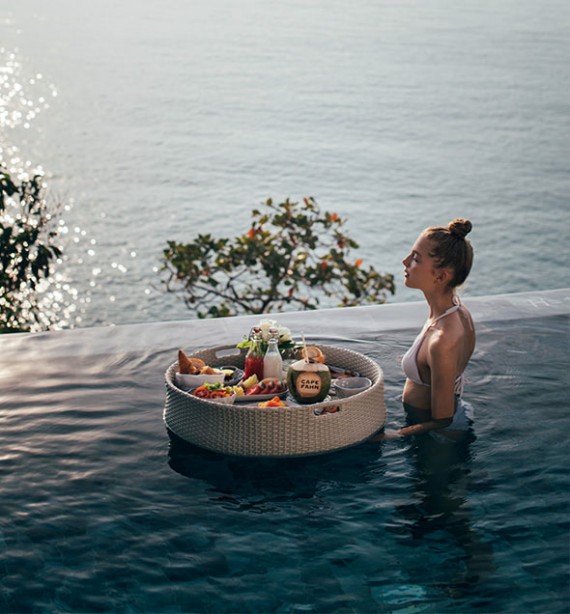 FLOATING BREAKFAST
You can enjoy your breakfast in your pool.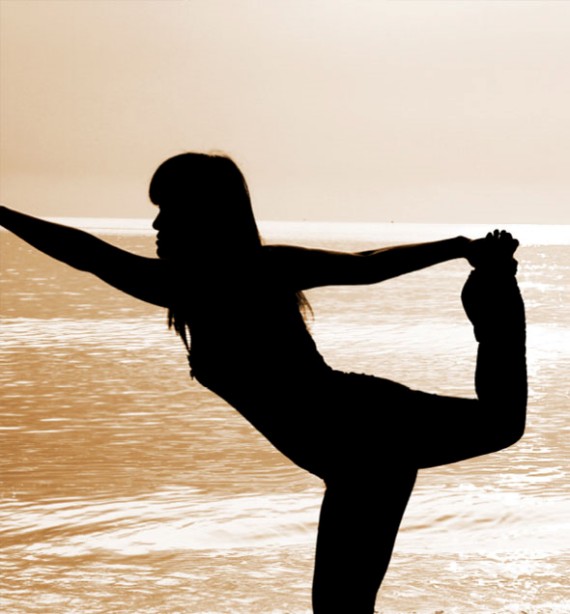 PRIVATE YOGA CLASS
N.B. Please book 1 day in advance.
Join us to rediscover your inner calm and composure.
AFTERNOON TEA
Classic English sophistication available for you here today.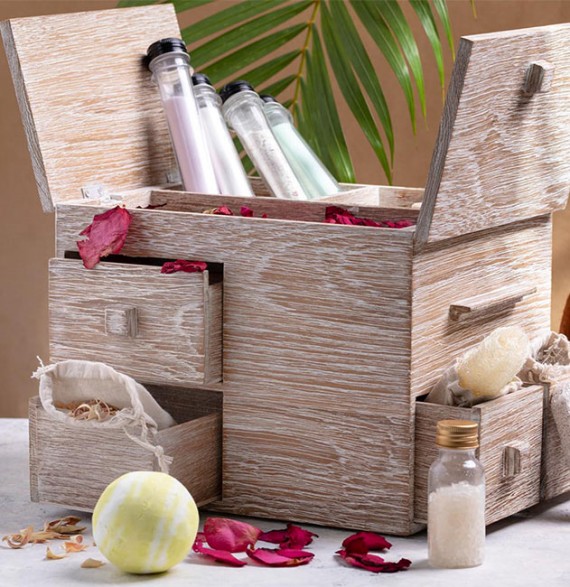 Bath Butler
Go on! Pamper yourself with extra luxury
N.B. Please order 1 hour in advance.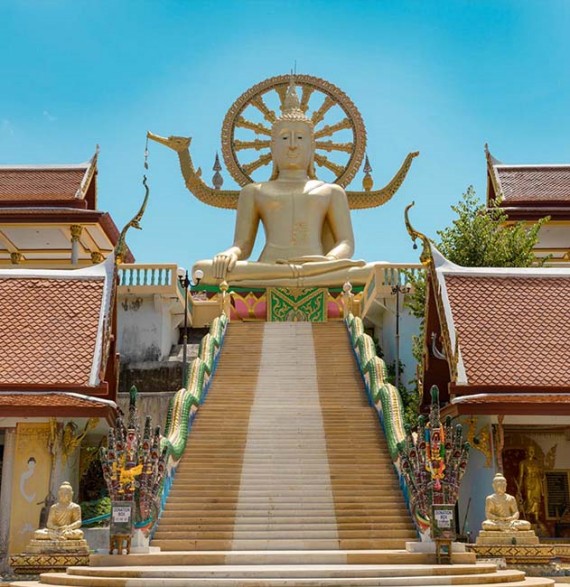 SAMUI SIGHTSEEING TOUR / HALF DAY
Explore some of the hidden sights of this magical island
Day trip
Enjoy a day out and sail off in our own Fahn Maiden yacht to Koh Angthong and the Marine National Park, and visit Koh Tao, Koh Angthong . See these lovely islands cloaked in green rainforest; maybe take a dip in the clear blue waters and meet shoals of brightly coloured fish.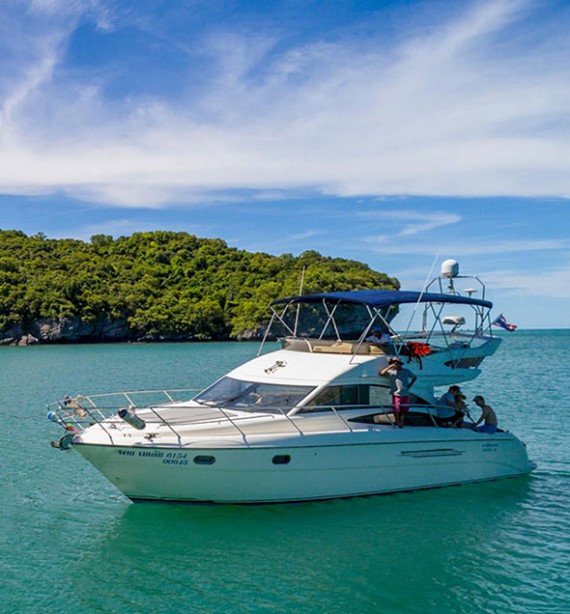 SUNSET CRUISE
Sail off together into the sunset aboard a luxury yacht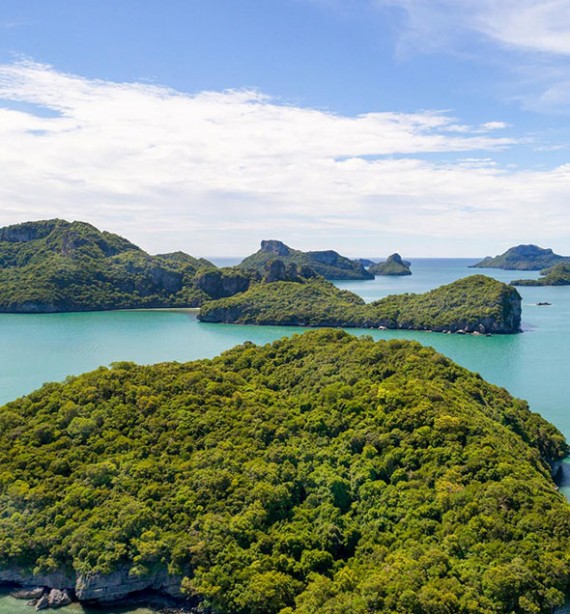 KO TAN/KO MATSUM, SNORKELLING DAY TRIP
Private Long Tail Boat hire with fuel and skipper. Water & Soft Drinks on board. Beach picnic Lunch, buffet style. Private English speaking Samui tour guide, Samui Tour accident insurance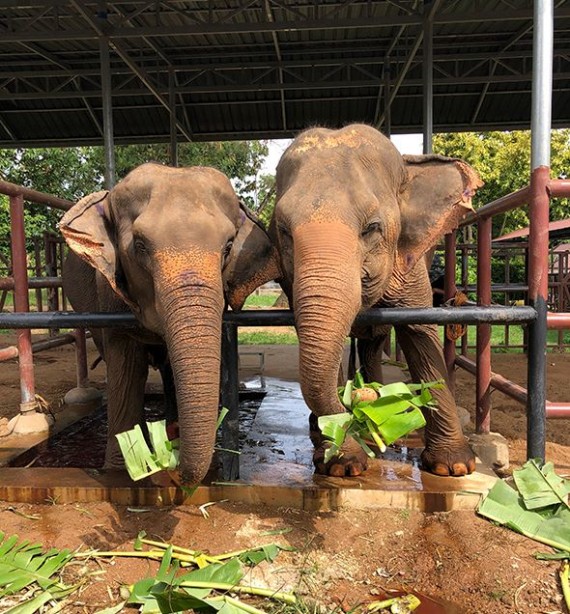 SAMUI ELEPHANT SANCTUARY
The Samui elephant sanctuary is a retirement home in protected forest for elephants that have spent their life working in the logging or tourist industries. Here they enjoy a well-earned rest in an atmosphere of care and love.
Water Sport
When the time comes to get a different view of your island home, enjoy the sea at close quarters! Kayaks, Paddle-boards and Snorkelling are available daily at the Activities Pavilion.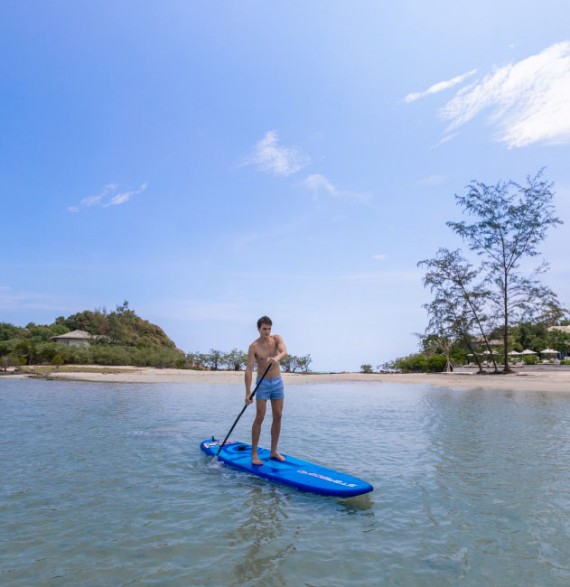 PADDLE BOARDS
When the time comes to get a different view of your island home, enjoy the sea at close quarters in a Kayak or on a Paddle-board. (Availability subject to weather and tide)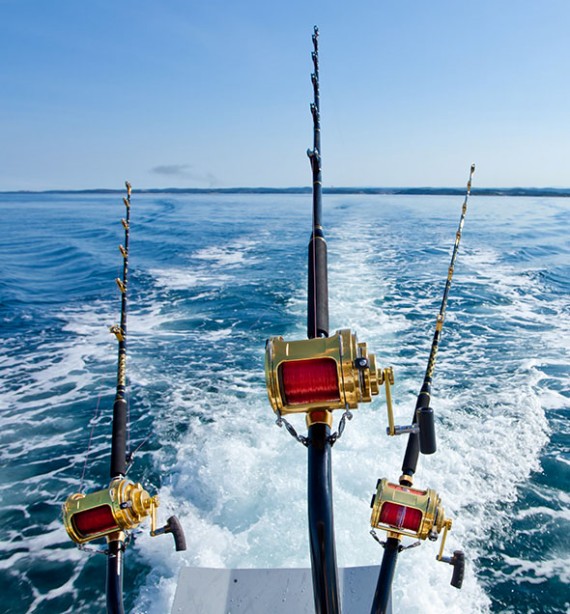 FISHING TOUR ON KOH SAMUI
Mr. Tu's fishing Day or night, feel the thrill as that giant fish pulls on your line.
Explore The
Thai Kitchen
Learn the skills of fruit carving and amaze your guests with a spectacular centre-piece for your dinner table. Then excite your palate by trying a range of familiar and exotic fruit, all produced here in Thailand.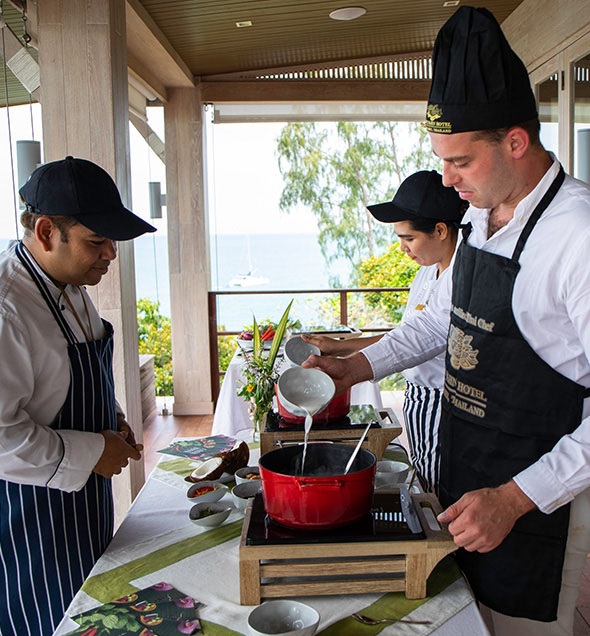 EXPERIENCE THAI DESSERT COOKERY
Get tips on preparing perfect Thai desserts from the expert. Our Chef will guide you through the delicate creative process that makes Thai food what it is.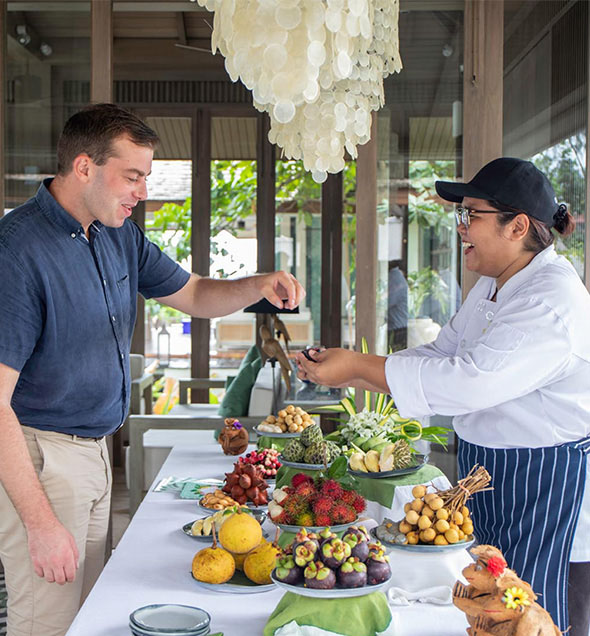 FRUIT SOMMELIER
Discover new tastes and knowledge with a wide selection of the many delicious tropical fruit from around Thailand.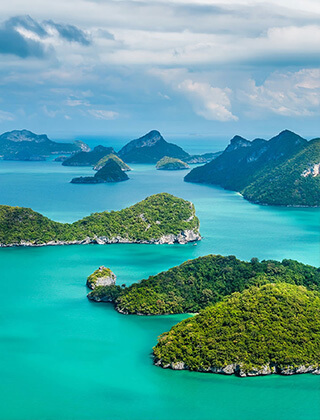 JUST WHAT A HOLIDAY
SHOULD BE
With vibrant memories from living
among stunning tropical views
you will take your holiday home with you
Read More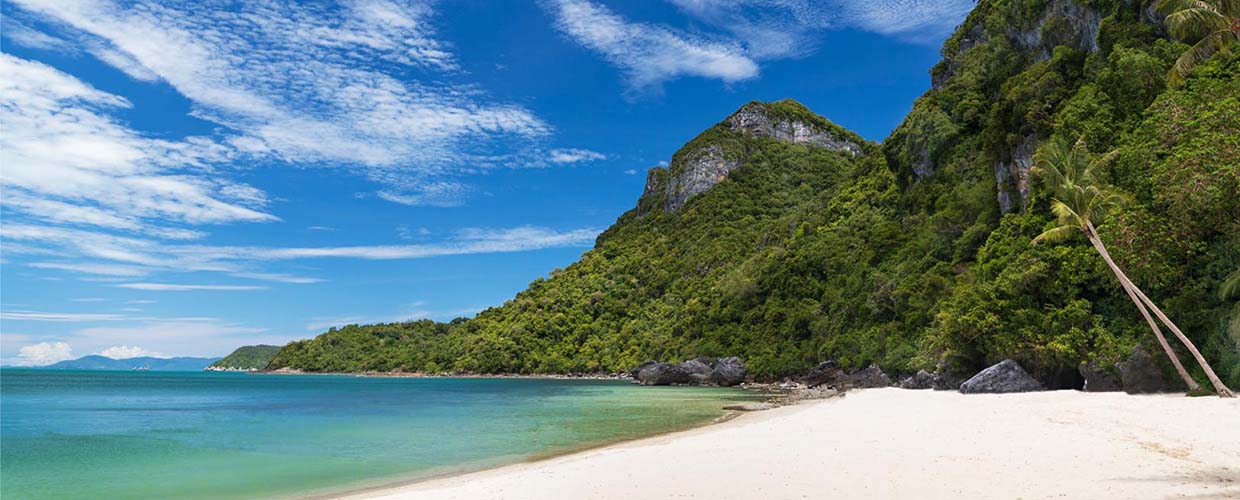 Cape Fahn Hotel Yacht Charter
The svelte, sporty lines of this modern vessel spell a clear promise of adventure and thrills as you skim over the blue waters to a secret sheltered cove where you can relax in and out of the water.
Fahn Farer Yacht
Destinations & prices
Koh Samui Sunset Cruise / 3 hours
(Cape Fahn + Koh Som + Big Buddha)
THB 15,000 (up to 8 pax)
Koh Phangan Beaches (Haad Rin / Haad Yuan / Haad Yao)
Koh Phangan (Half Day)
Koh Phangan (Full Day)

THB 25,000 (up to 8 pax)
THB 30,000 (up to 8 pax)
Fahn Maiden Yacht
Destinations & prices
Sunset Cruise 2 hours
THB 35,000
Koh Phangan half day / 4 hours
THB 50,000
Koh Phangan full day / 8 hours
THB 75,000
Koh Tan half day / 4 hours
THB 55,000
Angthong marine national park full day / 8 hours
THB 75,000
Koh Tao full day / 8 hours
THB 85,000
Koh Samui full day / 8 hours
THB 75,000
A deposit of THB 6,000 is required for all bookings. The deposit is non-refundable should a cancellation be made less than 24 hours prior to the trip. Boat hire rates are inclusive of fuel, boat crew, life jacket, snorkelling equipment, light snacks, fruit platter, soft drinks and drinking water. Additional food and beverage can be arranged at an extra charge. Boat hire prices exclude entrance fee into the national parks (THB 300 - 500 per adult).