You are our top Priority — :
COVID-19 update and cancellation policy for your benefit.
|
Certified COVID-19 Hygiene and Safety Standard by the Ministry of Health of Thailand

PLANNING YOUR SPECIAL DAY
OF ROMANCE IN KOH SAMUI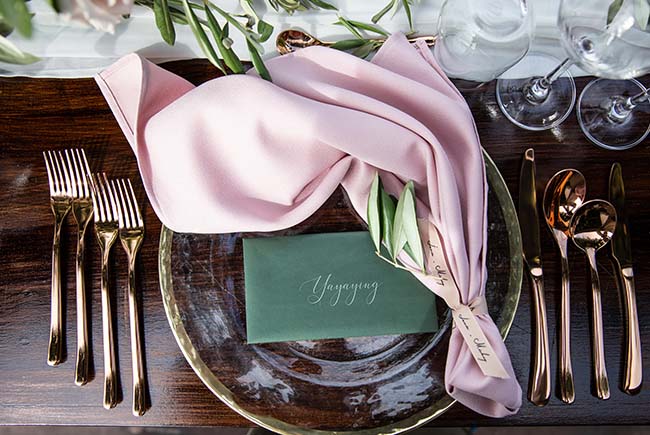 Cape Fahn Private Islands Hotel is the ultimate exclusive Wedding Venue. On these moated pieces of heaven set like jewels in a ring of sapphire sea, celebrate your Wedding in spectacular sophistication and with consummate service in the company of those who matter. The entire hotel can accommodate close friends and family to enjoy a celebration completed by a wonderful evening. Start your life together embraced in true five-star luxury in a secluded villa on your own private island and build memories that will last forever.
Download below for:
Wedding Venues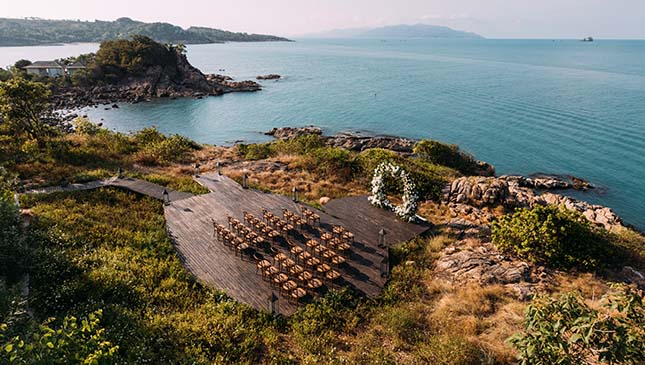 Wedding Terrace
The dedicated Wedding Terrace, with breath-taking views stretching out to the horizon, provides a perfect, romantic open-air venue.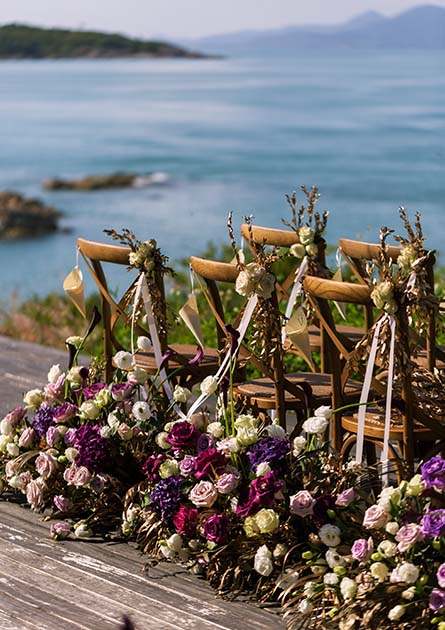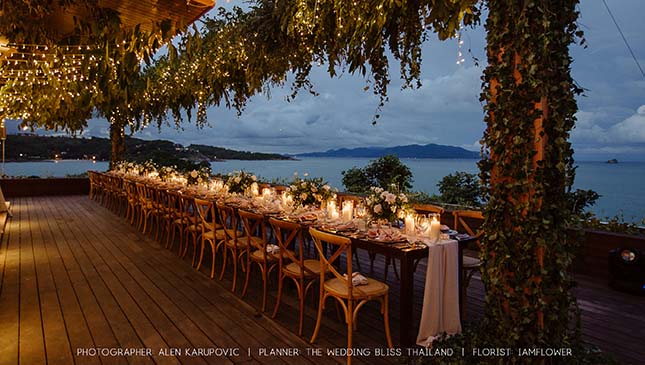 Long Dtai
Mark this wonderful occasion with a very special dinner at a unique restaurant, Long Dtai,specialising in southern-Thai cuisine.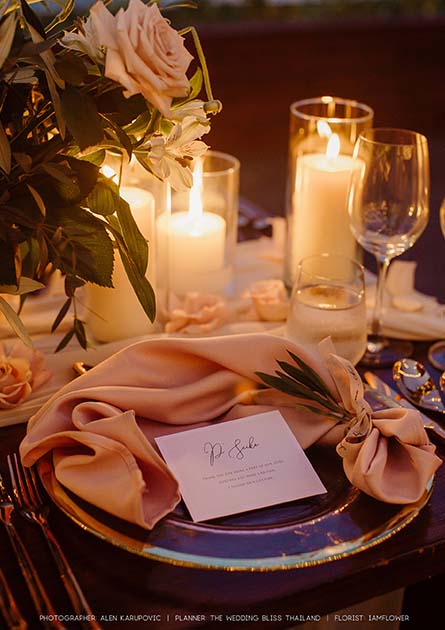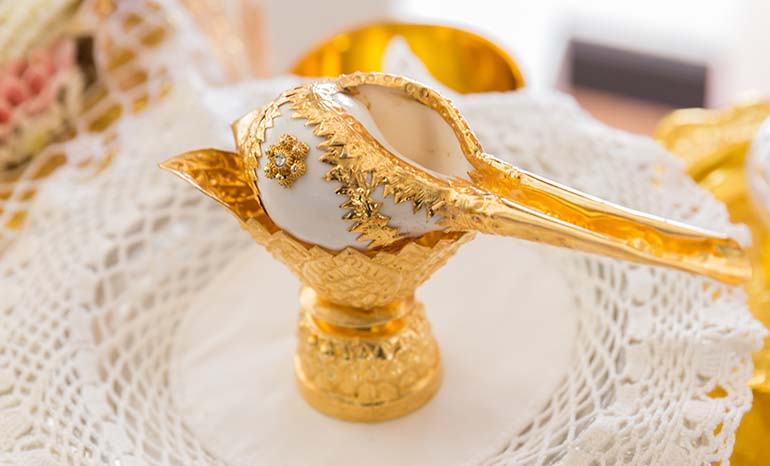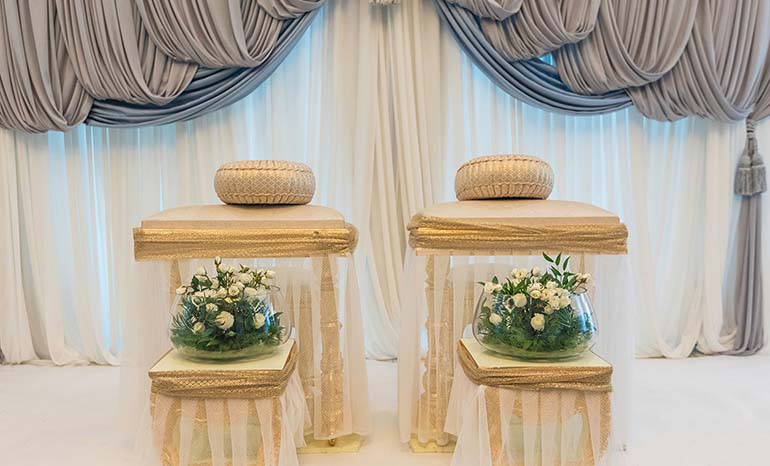 THAI BUDDHIST WEDDING CEREMONY
Immerse yourselves in local ritual to begin your life together. Receive a blessing by Buddhist monksto begin your happy life together. Wedding couple and up to 60 guests
Wedding coordinator
Pre-meeting wedding service with our wedding specialist
Venue rental (Wedding Terrace or Beach)
Standard seating arrangement (cross back wooden chairs)
Hair & Make-up for the bride
Flower decoration with one flower arch or gazebo, two flower stands, flower petals on the floor and two flower baskets for flower girls (using local flowers)
Bridal bouquet with a choice of local flowers
One corsage for the groom
Monk blessing ceremony with coordinator
Food and gifts for monks
Buddha set
Thai long drum procession (10 performers for 30 minutes)
Thai floral neck garlands for the bride and groom
Cape Fahn wedding certificate (not legally binding)
Decorated certificate table
Two-tier wedding cake
Standard sound system including two microphones
Cold drinks and towels for guests before the ceremony
One bottle of Champagne for the wedding couple
View Our Package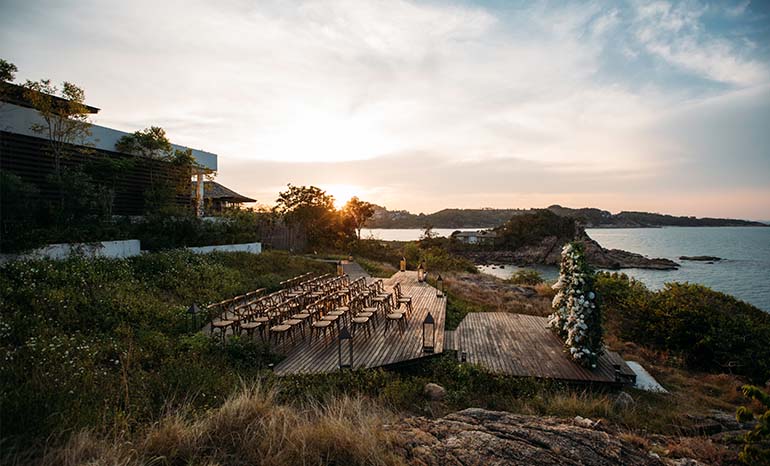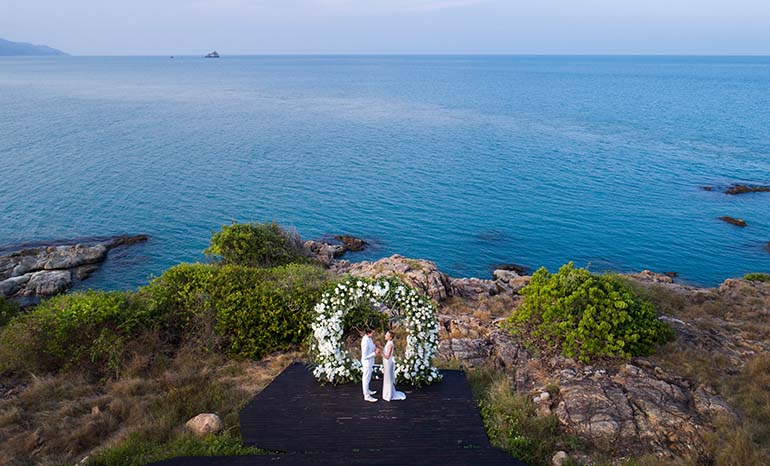 CHRISTIAN WEDDING CEREMONY
Truly unique, truly secluded, complete with a cliff-edge Wedding, a wedding tailoredto your dreams, a day that is full of little touches that reflect the both of you.For the wedding couple and up to 60 guests
Wedding celebrant
Pre-meeting wedding service with our wedding specialist
Venue rental (Wedding Terrace or Beach)
Standard seating arrangement (cross back wooden chairs)
Hair & Make-up for the bride
Flower decoration with one flower arch or gazebo, two flower stands, flower petals on the floor and two flower baskets for flower girls (using local flowers)
Bridal bouquet with a choice of local flowers
One corsage for the groom
Cape Fahn wedding certificate (not legally binding)
Decorated certificate table• Two-tier wedding cake
Standard sound system including two microphones
Cold drinks and towels for guests before the ceremony
One bottle of Champagne for the wedding couple
View Our Package
Food Style